CERTIFICATION
B1 Intermediate
B1 INTERMEDIATE is one of the most common second level German courses. It's a distinguished intermediate language class for people who want to take on the same amount of confidence that comes from having already learned a second language. The B1 is the third level of the German language exam, and this is where you will find people who have started learning German on a very basic level. They are just beginning to learn grammar and vocabulary by themselves, and they will be looking for more advanced exercises.
German B1 is the first level of the Common European Framework of Reference for Languages (CEFR). You'll be able to use the language to communicate and interact with the people around you. There are 6 objectives in this level and they focus on grammar, vocabulary, listening comprehension, reading comprehension and writing skills. A B1 Intermediate is the next step towards reaching that goal – it doesn't matter where you start, but where you finish in life. This level is harder than a B2/B2, but it's also quite challenging, so not everybody finishes at this level.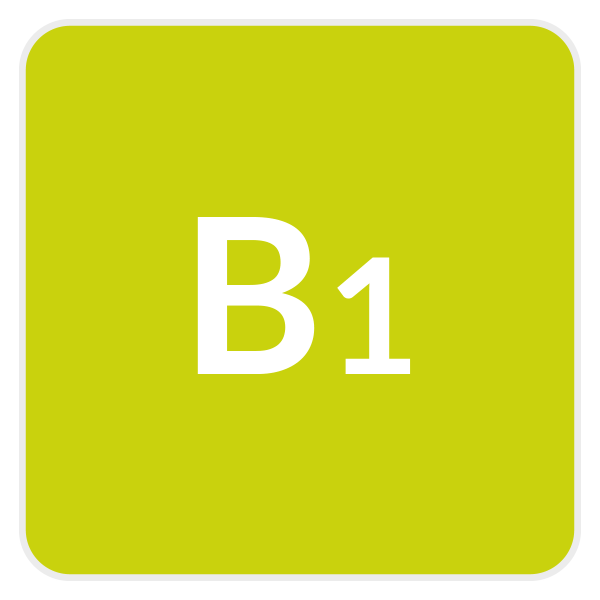 1Is German B1 level difficult?
If you have studied and/or if you are learning German language as a foreign language, then it is important to know if German B1 level is difficult. There are many different levels of knowing the German language but noting that most of them will be quite easy to understand. Having said that, there will be many who are not so fluent in terms of their vocabulary and grammar knowledge.
2What do I need to know for B1 German?
There are a lot of people who want to learn German and you could be one of them. Whether you're a native English speaker looking for a new language to study or someone who just wants to be able to read German and understand it, there are some steps you'll need to take before starting lessons. So, it's easy and we can help you in that.
3Is B1 enough to study in Germany?
B1 is a good score to have for your German language test. It will take you quite far in Germany. However, this does not mean that you can get into every university or get a job easily just by having this score on your application. Studying in Germany is challenging enough without dealing with the language barrier as well. While B1 alone makes it possible for most students studying in Germany without much difficulty.